Accelerate with YaWorks.
YaWorks brings vision, expertise and speed to the realization of digital infrastructure. This enables you to innovate faster, operate more efficiently and do secure business 24/7.
We are proud to work for: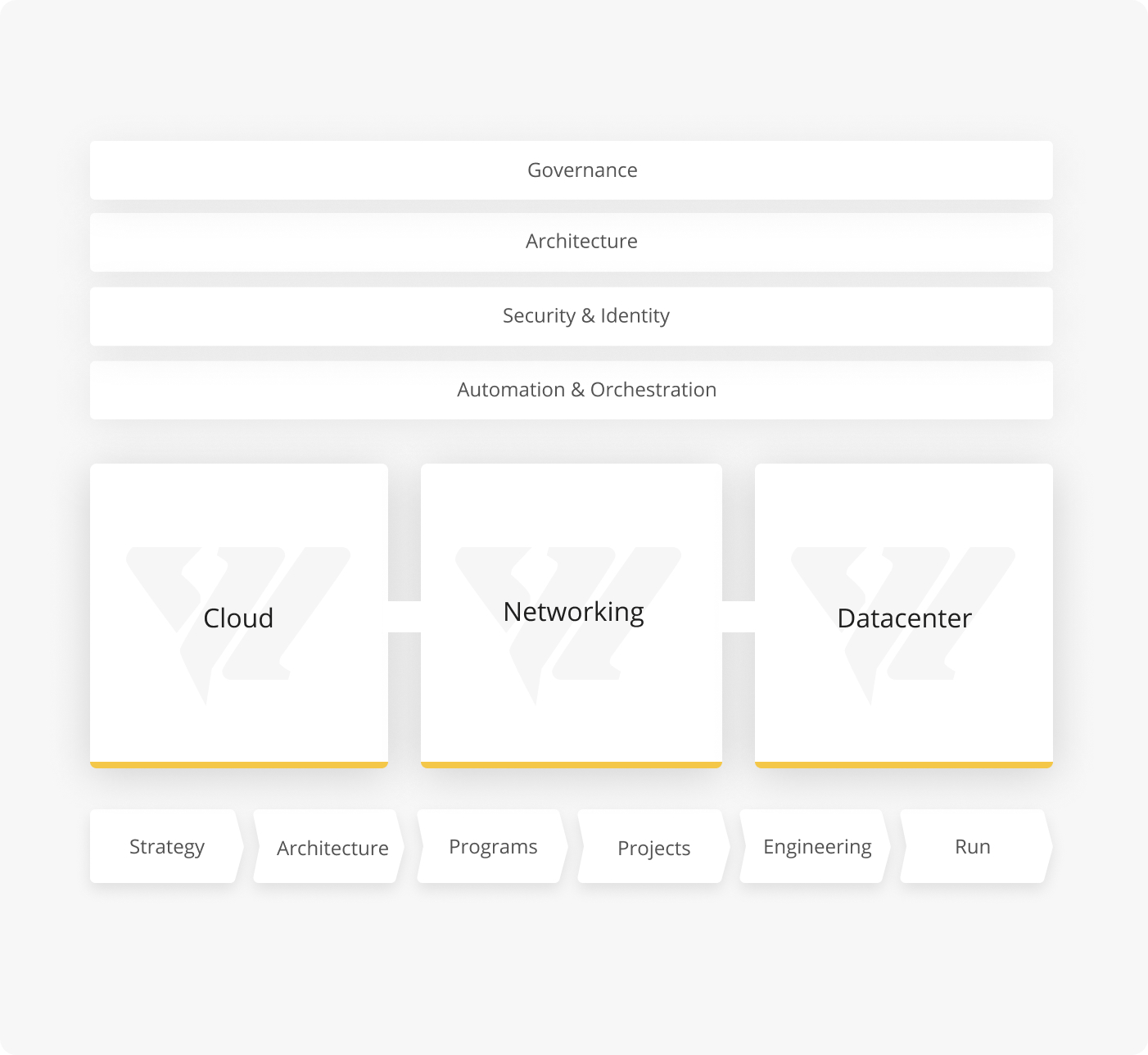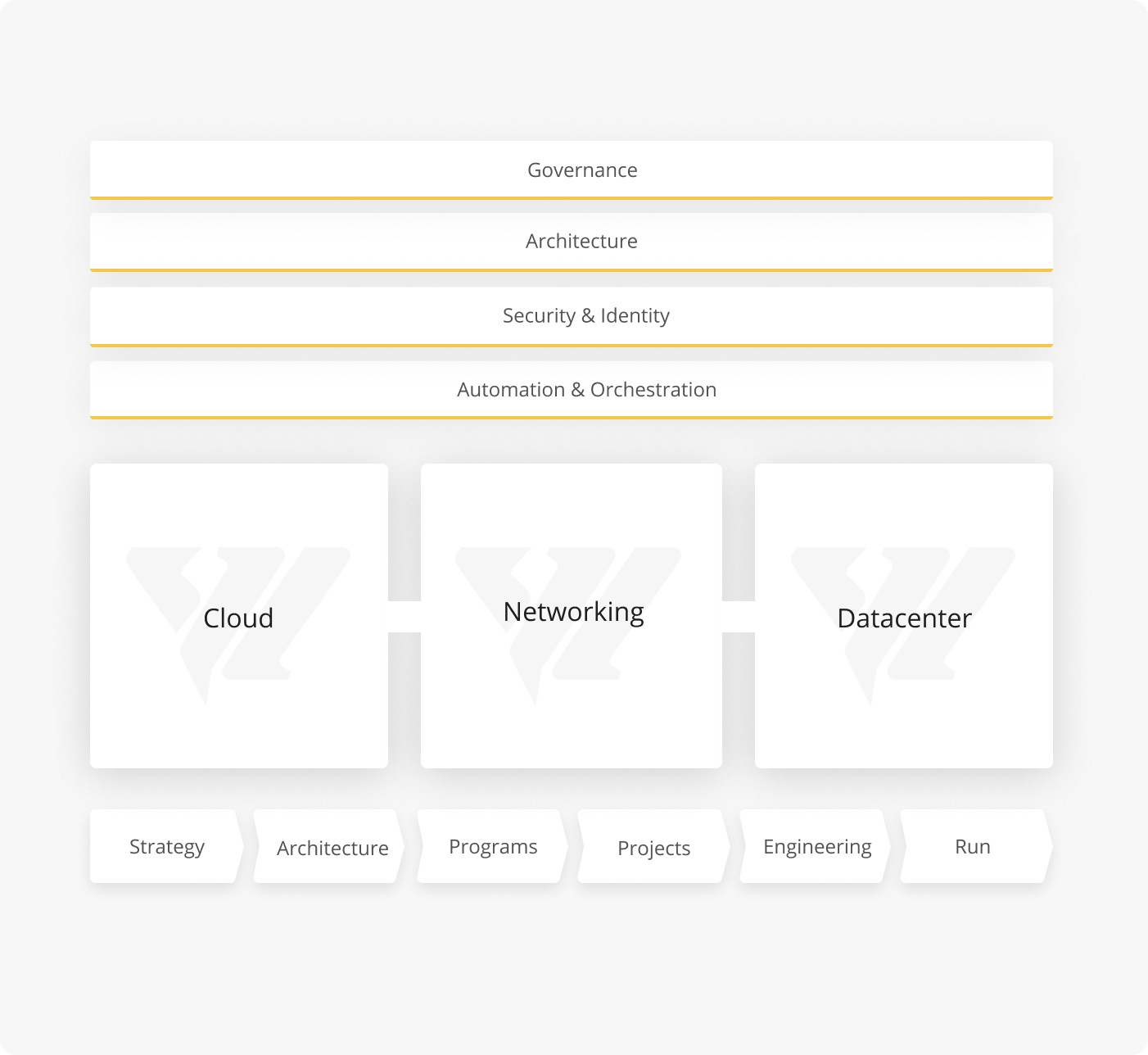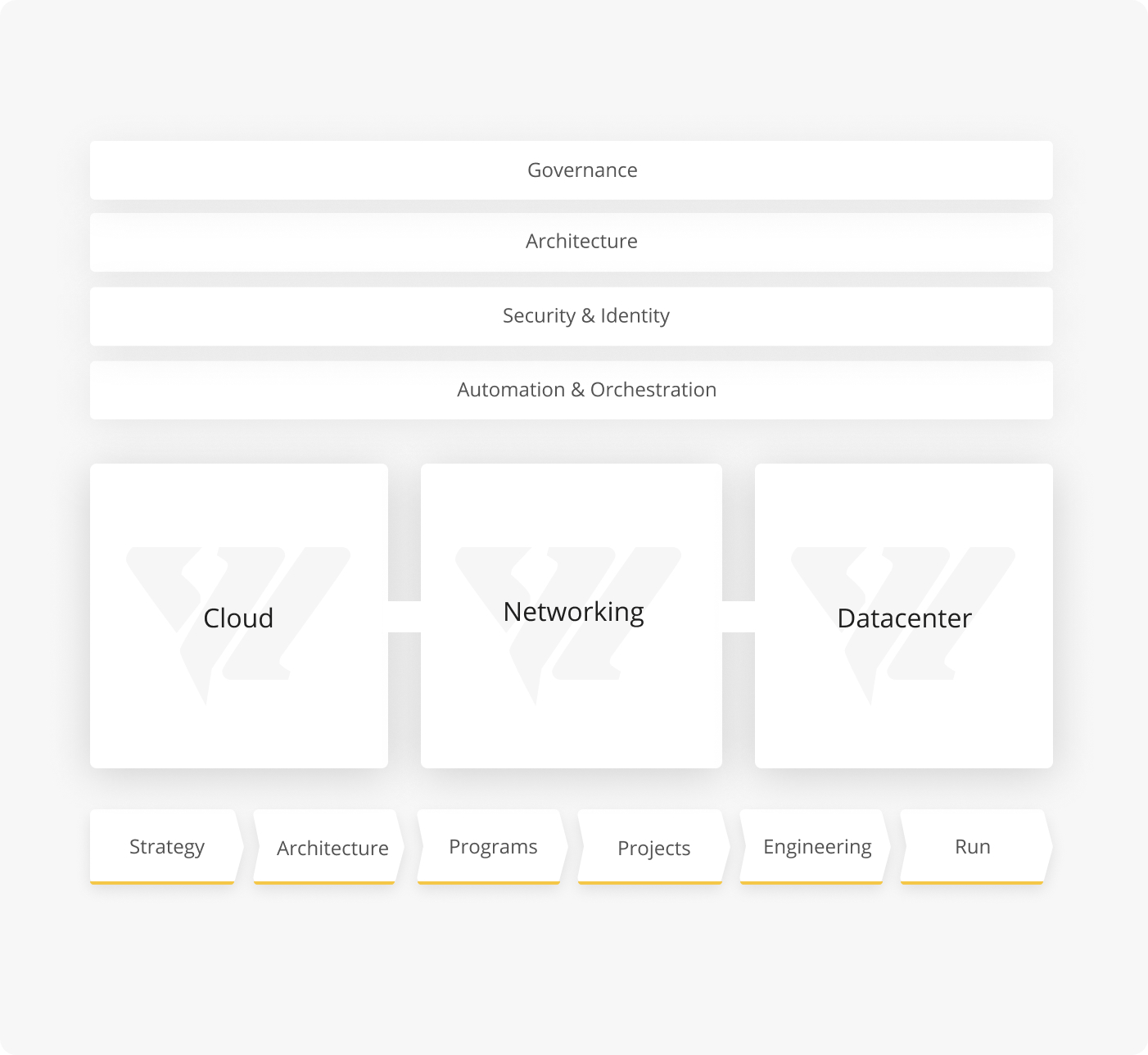 YaWorks overview
Our focus is on Cloud, Networking and Data Centers. It's from these areas that the construction of your digital infrastructure starts. We also provide the overarching technical and organizational areas, which are all about integration. We apply these in every stage of the process, from developing an idea through to realization.
1. Core competencies: Cloud, Networking and Data Center.
2. Technical and organizational integration.
3. Every step of the way!
Expertise
In-depth digital infrastructure knowledge combined with vision and a common-sense approach, that's YaWorks. We apply this mix effectively in the following areas of expertise:
Cloud

Networking

Datacenter

Automation & Orchestration

Security & Identity

Architecture

Governance
The vendors we work with include:
Professional Services
Our most important assets are cutting-edge expertise, a wealth of infrastructure experience, an independent perspective for honest advice and leading talent with a get-it-done mindset. We provide access to these qualities in various ways, in order to work with you in achieving the desired result faster, more efficiently and more effectively. Our approach will be subordinate to the objective and will, above all, match your individual situation. You are at the helm. Our Professional Services at a glance:
Projects from start to finish
Teams & Co-sourcing
Program and project management
Architecture consultancy
Engineering capacity
Vendors
YaWorks is 100% vendor-independent and is not itself a hardware or software supplier. YaWorkers closely monitor the latest trends and are certified for all well-known and trendsetting suppliers. This ensures the advice we provide our customers is always honest and independent.
The fact that YaWorks has an overview of the market and wide-ranging market knowledge as a result, does not make their approach any less incisive. Quite the opposite: they are both generalist and specialist at the same time. They not only provide advice, but also have very specific knowledge when it comes to implementation. In my view, that places them at a major advantage compared to other players.
Rob Buijtendijk, IT Manager at Van Oord